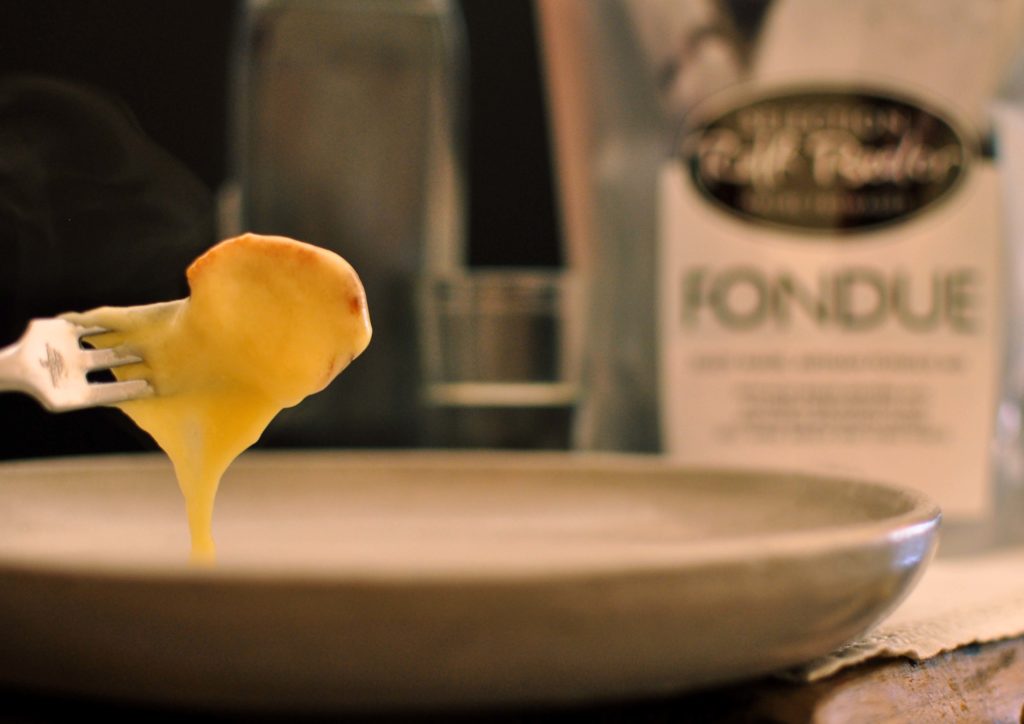 Who doesn't like melted cheese? No hands up? We didn't think so. And of course, a real Swiss cheese fondue is THE melted cheese for adults. With a mixture of high quality alpine cheese, wine and Kirsch it makes a dish like no other. Fondue is also a very social food as you come together and share a pot (in Switzerland we call it caquelon) of the golden liquid. Such a dinner can take hours making new or celebrating old friends in the process.
At The Red Cow we understand that you want authentic, quality products, hence we only provide you with the best possible goods for your fondue pleasure. Our range includes the Rolf Beeler selected ready-made fondue mix without preservatives, the 400g ready-made option or our own moitié/moitié 'make it yourself' cheese mix (seasonal availability) as well as fondue sets and other accessories:
How to make a fondue from scratch
Read Tom's article here to find out how to make an authentic Swiss cheese fondue that works every time. Simply purchase our moitié/moitié cheese mix to get the best possible result.
Are you looking for an authentic Kirsch?
Look no further, Charles Reuben Estate in Tasmania are distilling a fantastic product that is based on the Swiss version many of our customers are familiar with. Check it out here.