The Red Cow now importing a range of professional and semi-professional raclette machines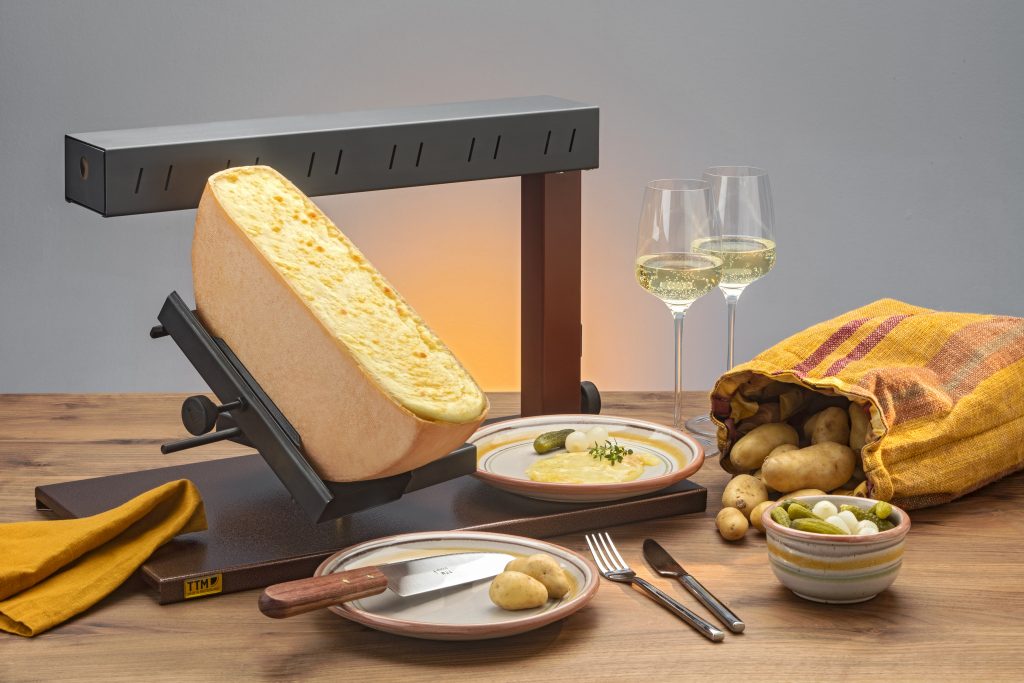 Brisbane, Australia, 24 May 2019 – The Red Cow, importer of artisan Swiss cheeses to Australia, has started selling a range of professional and semi-professional raclette grills in response to consumer demand.
"With Australia's largest selection of Swiss cheese, we're the expert in everything Swiss cheese. More and more customers were coming to us wanting to extend their cheese experience, enjoying the flavour profiles available in quality, imported Swiss cheeses made with raw milk. Many customers wanted to increase the authenticity of their experience and we were importing raclette grills on demand, but with strong and growing sales, we now stock a comprehensive range of five raclette grills," says Tom Merkli, managing director, The Red Cow.
Raclette grills are available that are suitable for home use or in the food industry, such as food trucks, restaurants or catering businesses. The range includes both electric and gas raclette grills, with sizes varying from suitability for single quarter wheels through to two half wheels. Electric grills are ideal for indoor use, while gas grills are a great option for outdoor use or for fast service requirements. All available grills come from Switzerland's most highly regarded manufacturer of raclette equipment, Traitements Thermiques SA (TTM) and are – naturally – made in Switzerland. This warranties a quality that is second to none. With this partnership, The Red Cow is now the exclusive distributor of TTM equipment in Australia.
"Whether you're looking for a fun showstopper for a mid-winter party at home, or a point of difference for your restaurant, we've got a selection of grills to suit all needs. And as the experts in Swiss cheese, we can make sure to partner your raclette grill with the best hand-selected range of artisan cheeses to make your raclette experience truly exceptional," says Merkli.
Prices range from $269, with accessories and spare parts also available. Accompanying cheese can be supplied in block, wheel, half wheel, sliced, or wrapped in cheese paper. Like all The Red Cow cheeses, our raclette has been hand selected and is shipped via Australia Post Express in environmentally friendly insulated cardboard boxes with food grade ice gel packs.
About The Red Cow
The Red Cow has been importing artisan Swiss cheese to Australia since 2012. Founder Tom Merkli grew up in Switzerland and wanted to share his love for the cheese of his homeland with Australians. Partnering with maître fromager affineur, Rolf Beeler, The Red Cow imports Australia's most comprehensive selection of Swiss cheeses. In addition to the world famous Sélection Rolf Beeler range, The Red Cow also imports a wide range of Gruyère AOP, Raclette, Fondue, Vully Noir, Tête de Moine, Appenzeller and more. Find out more at www.alpineexpress.com.au.
Contact us for more information, additional images or to arrange an interview: